Table of Contents
PiFi Sound Card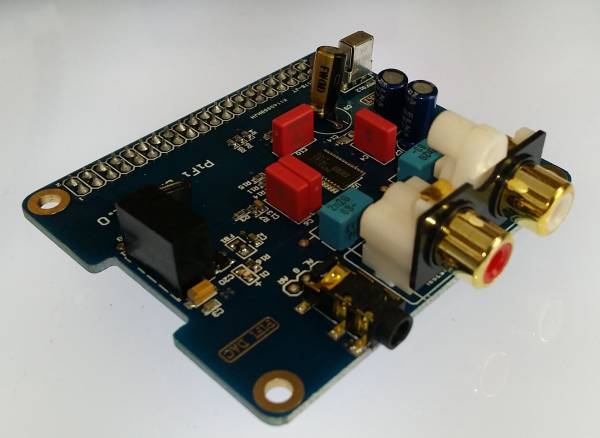 The PiFi DAC+ is a cheap Chinese clone of the HiFi Berry DAC+ Standard made by ukonline2000. It's based on the I2S digital audio converter (DAC) chip PCM5122.
The drivers are already included in the kernel, to activate them check:

It's recommended not to use earphones directly - no headphone amp is build in.

---
Use of GPIOs
The following GPIOs are used for the Sound Card:
For configuration over I2C:
GPIO2 (SDA 1) and GPIO3 (SCL1

And as the sound interface over I2S:
GPIO18 (PCM CLK), GPIO19 (PCM FS), GPIO20 (PCM D-IN), GPIO21 (D-OUT).
PCM stands for Pulse-Code Modulation.

graphic from: https://indibit.de/category/raspberrypi/

---
Schematic
License
This manual is made by Wolfgang Spahn 2020.
It is licensed under a Creative Commons Attribution-NonCommercial-ShareAlike 4.0 International License.
---